August 2015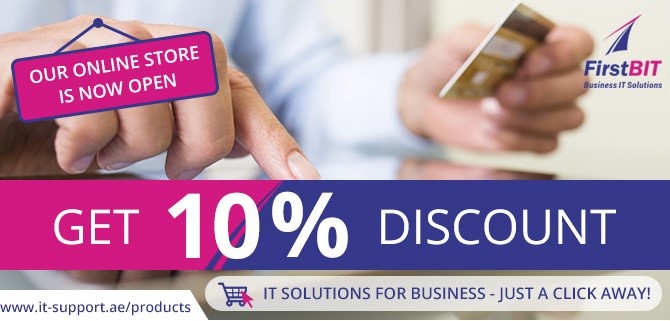 technopeak, one of the leading provider of IT Support services, based in Dubai, has announced about the launch of the large scale e-Commerce website - it-support.ae.
The e-Commerce website marks another significant step in company's strategy to strengthen the experience in IT service excellence and actively develop alternative digital channels of bringing efficient IT solutions to their clients.
The brand new e-Commerce website allows customers to research, compare and purchase wide range of IT products which are represented in the following categories: Computing, Servers, Enterprise storages, Software, Networking and many more.
The list of technopeak's partners is updating constantly and now includes such world's leading software and hardware brands and suppliers: Microsoft, Cisco, Dell, HP, Kaspersky, Symantec, Bitrix, Meraki and others.
Alexander Sokolov, Head of IT Department of technopeak, commented: "Without doubt, more consumers shopping online every year and during the last couple of years we've seen the rapid development of e-Commerce in Middle East region. Therefore we launched our e-Commerce project with aim to offer customers choice and convenience. In addition to the equipment and software products, technopeak team helps to set up and install the equipment as well as conduct configuration settings and trainings."
During its launch month from 10 August 2015, website users can get a 10% discount on equipment setup services by entering the coupon : IT SUPPORT DUBAI. Or register on website and receive 10% off on IT-Support services.
technopeak is a global IT company with European roots that has 70 representative offices in 5 countries with international team of 5 000 professionals with the competitive expertise and knowledge.
For more than 18 years, technopeak has been earning its reputation as a reliable partner in implementing IT projects of varying complexity, ranging from equipment supply to comprehensive modernization and optimization of IT infrastructure. Being primarily an IT solutions and support provider, the company is flexible enough to focus on satisfying all customer needs related to IT.