What is an IT Annual Maintenance Contract
Technology should be a major part of any modern business's overall strategy. By leveraging the power of computers, data, and high-tech software solutions, you can increase your organization's efficiency and give your profits a boost. You might not have a large IT staff on hand at your company, but that doesn't mean you should forego the benefits of technology. Outside IT experts can help you install and manage your business's systems. TechnoPeaks, a UAE-based company with years of experience, is perfectly placed to provide you with whatever tech-related assistance you need.

Once your technology is up and running, you'll still need professionals to help you make the most of it. That's where an annual maintenance contract (AMC) comes in. With an annual contract, your IT infrastructure will receive the constant attention and regular care it needs. TechnoPeaks, with its considerable expertise and strong local reputation, is a great choice for anyone who needs an IT annual maintenance contract in Dubai and Abu Dhabi.
Importance of an IT Annual Maintenance Contract (IT AMC)
An AMC contract is the best way to maintain and optimize your IT solutions throughout the calendar year. Without IT AMC services, you'll have no way to deal with the inevitable failures that strike your computer systems. Minor issues will turn into major stumbling blocks, and your company will have to pause operations while floundering employees do their best to resolve problems. This isn't how a successful company manages its IT infrastructure.

You need bonafide experts who can swoop in and save the day when there's an issue. With an annual contract, you'll receive security, maintenance, and monitoring for all your computers, printers, and IT systems. Not only will this keep your business running smoothly, but it will give everybody at the company greater peace of mind. To keep your technology operating at full support, contact TechnoPeaks and receive the best IT support AMC Dubai and Abu Dhabi.
Our Structured AMC Services
TechnoPeaks is a premier provider of IT AMC support in UAE. When we agree to a maintenance contract, we make a promise to deliver for our clients. Each contract is specifically designed to meet the client's needs, and we make sure to provide the type of comprehensive support that our customers expect from us.

A contract with TechnoPeak serves as an all-encompassing IT solution. Our mission is to assist our clients with everything having to do with technology, from procuring the necessary equipment and software to developing sound tech-related policies. We'll even help our clients establish an IT budget that matches their scope and ambition. For TechnoPeaks, an AMC for IT services is a truly meaningful agreement.
There are many benefits of an annual maintenance contract. For one thing, you usually end up coming out ahead financially. Without a contract, calling in an IT specialist every time you have a small problem can quickly get expensive.

Having an annual maintenance contract for IT services helps your business streamline its operations. Instead of relying on a variety of specialists to oversee your IT infrastructure, you can count on a single company for all the IT support you need. This allows you to respond to problems faster.

The biggest advantage of using an IT annual maintenance contract is that it helps you get the most out of your company's technology. Instead of suffering losses because of devastating downtime, you'll maximize your company's efficiency with up-to-date hardware and software solutions. If you're looking to boost your business's bottom line, you can start by contacting TechnoPeak for an annual maintenance contract in Abu Dhabi and Dubai.
When you sign up for IT AMC in Dubai or Abu Dhabi from TechnoPeak, you know you're getting a truly comprehensive service. Our team takes an active role in shaping your IT infrastructure. We understand how the tech world works, and we'll guide you towards the tech solutions that best suit your company.

First of all, we'll talk to you about your budget, methodologies, and objectives. From there, we'll take care of the procurement process to make sure you end up with all the technology you need. We can install everything for you, and then we'll get to work monitoring the equipment and ensuring everything is up to speed. At TechnoPeak, we worry about your IT package so that you don't have to. That's what places us among the premier providers of IT AMC.
Why should you choose our company as your AMC Provider
TechnoPeak goes above and beyond to provide clients with exceptional service. We care about our clients, and we take an active role in helping them maximize the potential of their IT infrastructure. For AMC Dubai or Abu Dhbai, there's no better option than TechnoPeak.

Contact us today to discuss the details of your IT vision. Before you know it, we'll be helping you create a smarter, more efficient version of your company.
Why technopeak IT maintenance services?
Predictable IT budget and expenses
The Fastest SLA in UAE – 15 min
Increase company's staff performance and reduce stress level
Compliance with NITS, ITIL, COBIT standards
Reliable IT solutions for particular cases and specific industry
Reduce business downtime because of IT incidents
Speeding up IT problems resolution
0 fines from regulators or payments to hackers
What results our clients
achieved with technopeak IT Solutions
About technopeak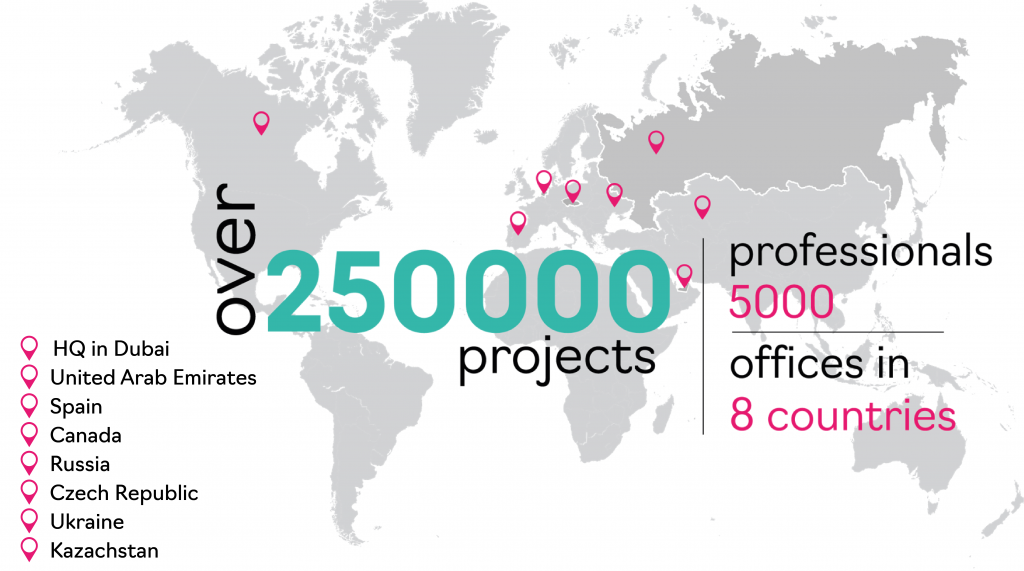 UAE-based
Support
Technopeak have 2 offices in Business Bay and Tecom
Local IT
Company
9 years on Dubai Market
Emergency Onsite Support
2 hours SLA for all Dubai areas
Local Warehouse with Spare Equipment
Emergency replacement within a day
Request IT Consultation
Technopeak is an International Company with 7 years experience on the UAE market. Contact us to know more!
By clicking the button you agree with our Privacy Policy. Don't worry, your data will be safe with us and will not be passed to any third party
---