IT Support AMC in Dubai and Abu Dhabi | Annual IT Support and Services, UAE
The primary goal of any successful, modern business' is to focus on sustaining and expanding their growth and protecting their investments. That's why it is so important for any company to have a strong and protected technology infrastructure and reliable IT provider.

Without a team dedicated to this goal though, breakdowns or IT issues can be stressful. That is why an Annual Maintenance Contract can remove any worry or hassle so businesses can focus on their main goals.



What is an Annual Maintenance Contract for IT Services?

An AMC is a contract between a service provider and a business or individual that provides 24/7 all around support for the company's technology and data management and security needs. An AMC for IT services ensure the safety and protection of data, such as passwords and proprietary information.

If you own or are looking to start a business in Dubai or Abu Dhabi, it is essential to invest in an IT AMC. Stay focused on growing your business and save time and money with an AMC for IT services that will develop and implement a maintenance, support, or security strategy that will save your company resources and extend the life of your investments.
What are the benefits of an IT AMC?
Agreeing to an annual maintenance contract for IT services can free up the resources you need to focus on growing your business without the stress of overseeing the company's technology

For many it is standard practice to address malfunctions and IT issues as they arise, but it is a fact that consistently adhering to a schedule, proactive maintenance strategy can stop these issues before they arise. Moreover, an AMC provides expert support within 15-minutes, no matter the time or situation, when things do go wrong. This provides an additional safeguard without having to allocate internal staff

Regular maintenance and fast access to support can extend the life of a business' devices, saving money that can be reallocated to other assets. In addition, a long-term, holistic approach to technology management can minimize downtime, cutting labor costs. AMC's are set at a flat, fixed rate so there is no confusion when it comes time to balance the budget
How the IT budget will be formed?
After signing the contract, our team lead by an IT manager will conduct a full analysis of your IT equipment and licenses. Then, based on your company's goals and needs, we will prescribe the necessary IT costs, select the best licensing plans in the long term, evaluate the Internet plan, optimize unnecessary expenses and you will get a clear idea of the budget for the whole year

In our practice, Technopeak team can reduce the budget by 50% due to their knowledge and understanding of the client's goals
How quickly employees will receive IT support?
We have the fastest SLA in the whole UAE. Our remote engineers will receive a call or ticket and start working on the problem within 15 minutes

If the problem cannot be solved remotely, our engineer will come to your office within an hour. For critical systems, we provide monitoring and immediate response to possible problems
How will we see the effectiveness of your team's work?
You will not have to deal with the inevitable failures that strike your computer systems, downtime and users issues, that can turn into major stumbling block, and your company will have to pause operations. You will have zero stress and anxiety about IT problems - you will focus only on your business and its tasks

Moreover, our team will provide Monthly maintenance visits and reports for all the systems, and you will see in numbers our efficiency
Will there be additional costs during the contract?
Each contract is specifically designed to meet the client's needs, and we make sure to provide the type of comprehensive support that our customers expect from us

Additional costs will only be new equipment, a global redesign of your IT infrastructure, or the introduction of a new IT system into your business
How will your support help the business?
The biggest advantage of using an IT annual maintenance contract is that it helps you get the most out of your company's technology. Instead of suffering losses because of devastating downtime, you'll maximize your company's efficiency with up-to-date hardware and software solutions

If you're looking to boost your business's bottom line, you can start by contacting TechnoPeak for an annual maintenance contract in Abu Dhabi and Dubai
What is the advantage of an AMC in comparison with hourly support?
There are many benefits of an annual maintenance contract. For one thing, you usually end up coming out ahead financially. Without a contract, calling in an IT specialist every time you have a small problem can quickly get expensive

Having an annual maintenance contract for IT services helps your business streamline its operations. Instead of relying on a variety of specialists to oversee your IT infrastructure, you can count on a single company for all the IT support you need. This allows you to respond to problems faster
What is included in the AMC
Our mission is to assist our clients with everything having to do with technology. The contract is individual for each company, but usually it includes – IT Procurement and Rollouts, 15-Minute Incident Support, Networking & Server Management, Annual IT Budgeting, Infrastructure Support, IT Documentation and Cyber Security protection, consulting services, monitoring and procurement

At TechnoPeak, we worry about your IT package so that you don't have to. That's what places us among the premier providers of IT AMC
Why should you choose our company as your AMC Provider
TechnoPeak goes above and beyond to provide clients with exceptional service. We care about our clients, and we take an active role in helping them maximize the potential of their IT infrastructure. For AMC Dubai or Abu Dhbai, there's no better option than TechnoPeak

Contact us today to discuss the details of your IT vision. Before you know it, we'll be helping you create a smarter, more efficient version of your company.
Why technopeak IT maintenance services?
Predictable IT budget and expenses
The Fastest SLA in UAE – 15 min
Increase company's staff performance and reduce stress level
Compliance with NITS, ITIL, COBIT standards
Reliable IT solutions for particular cases and specific industry
Reduce business downtime because of IT incidents
Speeding up IT problems resolution
0 fines from regulators or payments to hackers
What results our clients
achieved with technopeak IT Solutions
About technopeak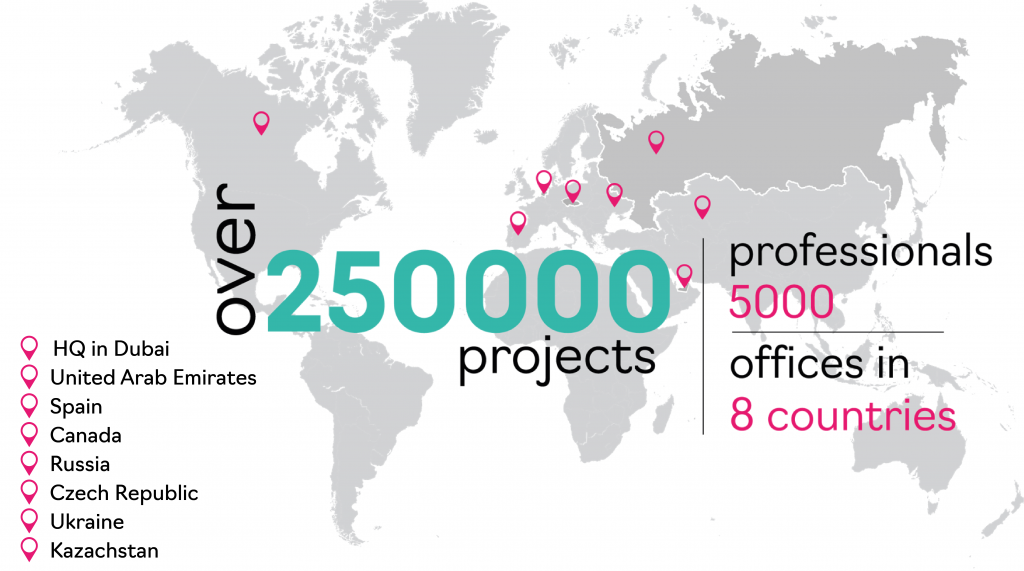 UAE-based
Support
Technopeak have 2 offices in Business Bay and Tecom
Local IT
Company
9 years on Dubai Market
Emergency Onsite Support
2 hours SLA for all Dubai areas
Local Warehouse with Spare Equipment
Emergency replacement within a day
IT annual maintenance contract services help businesses and organizations manage their IT needs and run their business smoothly. The contract ensures round the clock support for company's technology, data, and security needs from the service provider. Business owners in Dubai need an IT annual maintenance contract to help solve all their IT needs.
IT AMC Services for Servers and Storage
Companies and businesses need to take care of their hardware system. Having a working and stable server can help prevent the loss of data. The server needs to be well maintained to guarantee better performance. Efficient maintenance of the server helps keep the system running without any threats. IT annual maintenance contract come in handy in offering server and storage repair in case of a breakdown. The efficient server helps businesses get their returns on investment by increasing productivity.
Our IT AMC in Dubai and Abu Dhabi helps businesses get regular server and storage maintenance to keep the system up. We provide quality service and care to your server at a favorable cost to enhance performance. Our qualified experts guarantee secure data storage with a built-in data protection system helping your business access its data quickly over time. We have 24 hours support to help secure your servers and storage for a proactive and successful business venture.
Annaul Support for Switching and Wireless Network
Businesses might want to switch from one network to the other over time. Switching helps in sharing a network without interfering with traffic. Many businesses are switching to wireless networks since it's efficient and cost-effective. A wireless network is easy to set up and quick to install since there is no need for many network cables. The wireless network helps people move from one point to another in their business premises without losing connection.
They help improve scalability, and one can easily update the network if it changes. We offer support to help you switch from wired to wireless networks.
We make switching your network easy for your business. We offer automated site survey tools that can quickly locate and predict suitable locations for APs. We provide wireless network services that include: UPS, Cisco Nexus Core and Edge Switching, Wireless LAN , Network and Fiber Optic Cabling
IT AMC Services for Software Maintenance and Support Service
Systems require smooth running software at all times. Technology evolves daily, posing an enormous challenge for businesses to cope with. Organizations must invest in software maintenance and support services to keep pace with the ever-changing technological needs. It would help if you had software maintenance and updates for efficient functionality. Software maintenance helps systems improve their performance, speed, security, and productivity.
IT AMC services help organizations get regular maintenance services for their software. This helps them have their software functional, updated to new versions, efficient, and highly productive. We offer support for any bugs and updates to the software to the latest version and make sure they are running effectively and uninterrupted. Our IT AMC support in Dubai technical team address other minor challenges helping businesses reduce downtime and have a better investment return. We offer 24-hour assistance to help manage your system needs at any time.
Network Health Checks
Businesses and organizations need regular check-ups of their systems to improve performance and efficiency. The solutions that come after a system breakdown are expensive, leading to non-productivity due to downtime. Hence, it is crucial to carry out network health assessments to avert any problem. Our network health checks prevent threats and keep your system performance high. Your system will have a longer life span when our it experts regularly check and offer maintenance services on your system.
IT amc helps organizations get regular network health checks to know the status of the network and advice on the maintenance strategy. The standard network check enables you to understand when preventive procedures must be undertaken when a threat is detected. Routine network check helps prevent probable threats and offer preventative measure. Healthy networks guarantee better performance and reduce unnecessary expenses. Business owners in Dubai and Abu Dhabi can get their IT solutions from our IT AMC experts in UAE.
Read more
Request IT Consultation
Technopeak is an International Company with 7 years experience on the UAE market. Contact us to know more!
By clicking the button you agree with our Privacy Policy. Don't worry, your data will be safe with us and will not be passed to any third party
---