As a partner of Acronis, technopeak wants to present a brand new product – Acronis Cyber Protect Cloud. In the modern world, each of us is faced with cyber-attacks aimed at stealing and using your data. That is why for many customers, data security is the priority. Companies need a complex solution that combines - the safety, accessibility, privacy, authenticity, and security of data. SAPAS are the main values that Acronis uses in its methods and approaches. The main advantage of Aсronis Cyber Protect Cloud integration system over others is a unified security system that eliminates all gaps and ensures complete security of your business.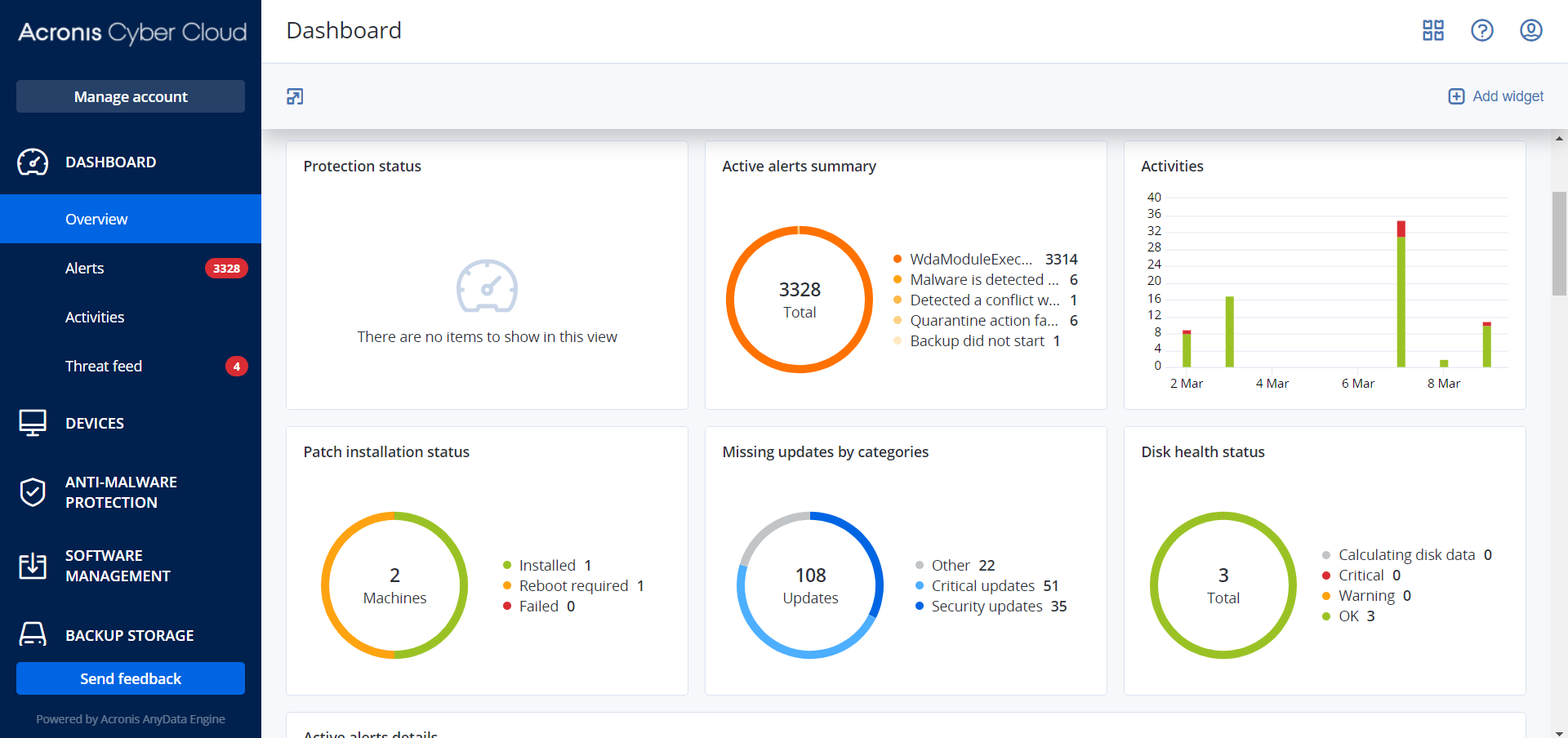 So how does this unified cross-function protection work?
First of all, anti-malware protection secures your system from all types of crypto-virus threats.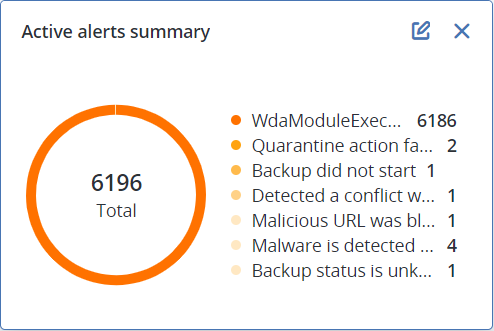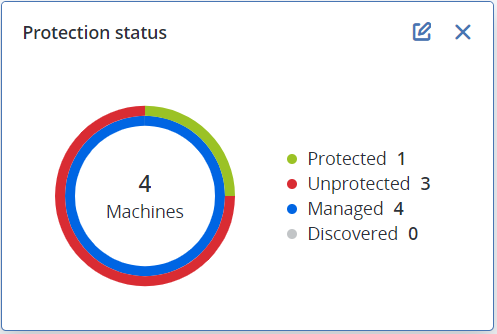 Second, URL filtering – this part of protection notifies users about the danger of malicious websites.

What is more, Cyber Protect Cloud also has access to Windows defender antivirus which allows to control and manage it remotely.
Vulnerability assessment shows all the weak points of the user's computer, as a result, user can ensure that his device is protected and reduce risks of intrusion.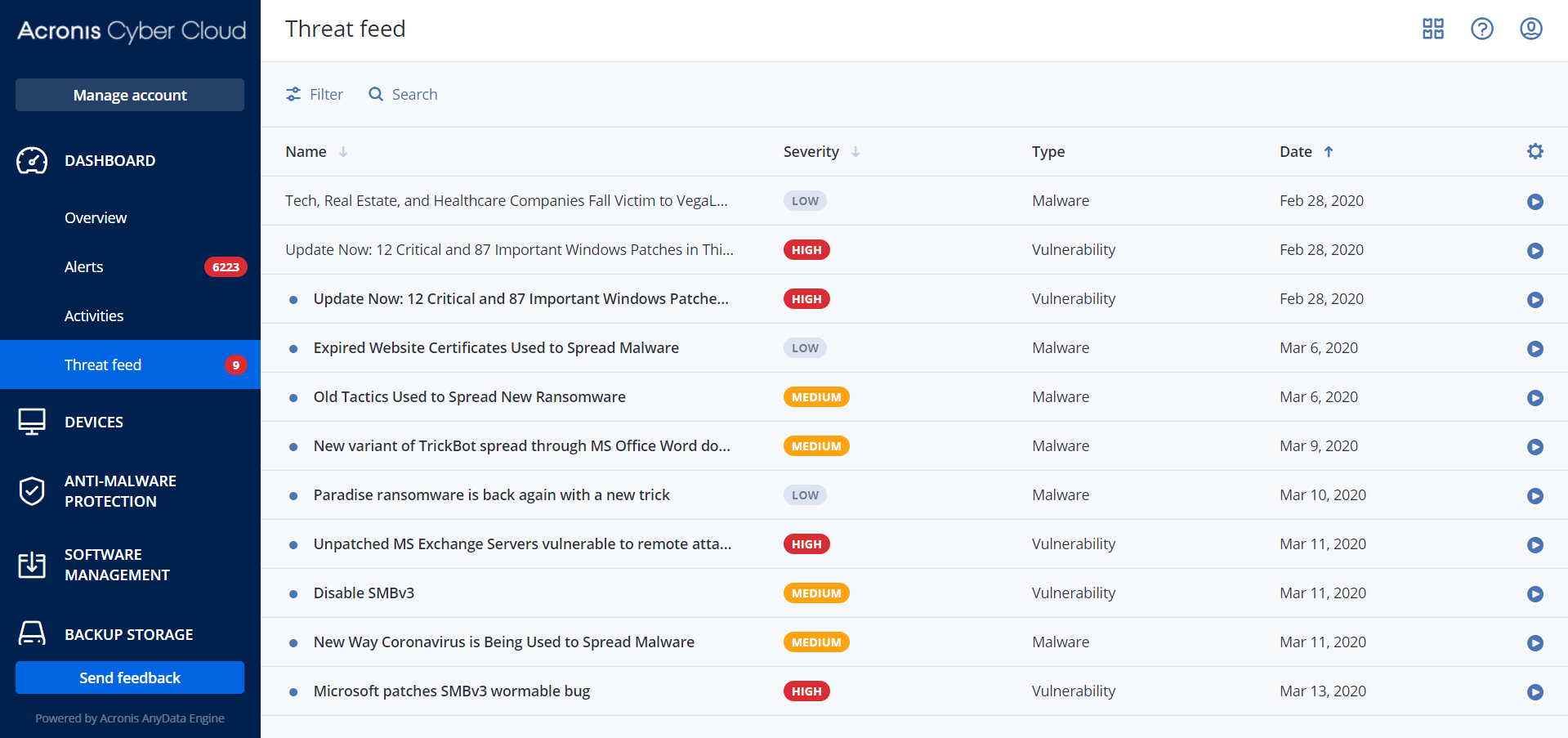 The next step is patch management, which shows you all the recommended updates for your system and software. Thanks to this tool user will not miss the updates and can easily schedule it.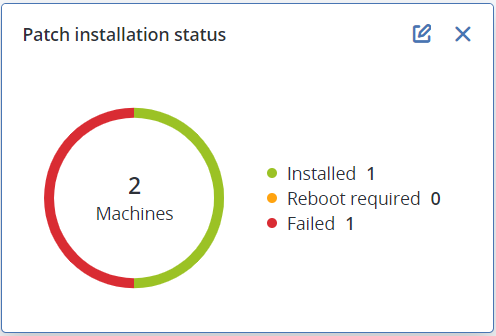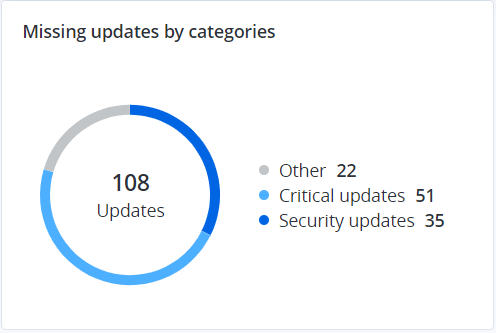 Also, Acronis Cyber Protect Cloud has a data protection map that allows getting detailed information about stored data (classification, location, security status, and additional information) on your computers, determine whether data is protected or not, and perform data protection actions.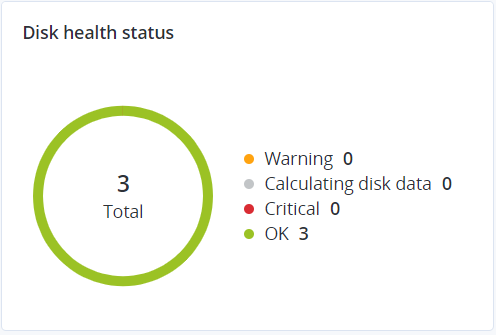 Acronis Cyber Protect Cloud also has RDP (Remote desktop control) which indispensable in emergency situations and makes everyday operations easier.
Summarizing all the information provided above, we can assure you that Acronis Cyber Protect Cloud is a completely new generation of protection that includes a single integration of data protection and cybersecurity based on artificial intelligence.
You can also watch for more information https://www.youtube.com/watch?v=m-lXNenPmJ0
For all question please contact our Sales Manager
Phone: +971 4 4396987