October 2014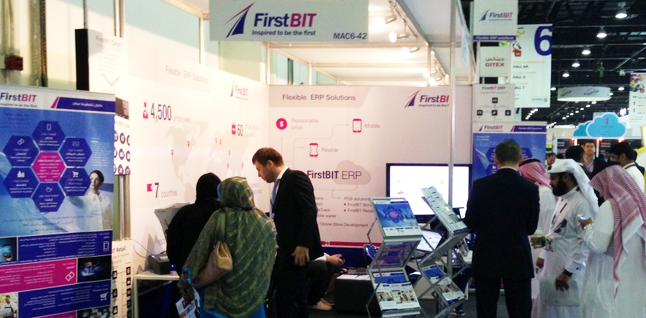 Gulf Information Technology Exhibition is the biggest annual trade show in the Middle East, dedicated to IT technologies and consumer electronics. Software and hardware manufacturers, digital electronics suppliers, broadcast satellite service and multimedia providers from all over the world represent their products here. IT researchers share their latest findings with public, promoting the evolution of the IT world and defining new trends on the market. technopeak company has become a part of this event from the inside, representing its software solutions and IT services to GITEX public.
technopeak experts were happy to present one of their flagship software products for business – FirstBIT ERP solutions for numerous business and industry areas. Thanks to the extreme flexibility and extendibility FirstBIT ERP-system can be adapted to the enterprise of any type and scale. GITEX public expressed revive interest in these products that confirms the rising demand for such solutions on the market. Being one of IT leaders in UAE, technopeak also presented its IT services and methodologies of providing them to individuals and corporate customers.
GITEX (Gulf Information Technology Exhibition) event is arranged so that there is always a range of events in parallel, and each of them covers specific aspect of the versatile IT-world. technopeak team visited GITEX Business Solutions event aimed at presenting new IT solutions for business and industry spheres. GITEX Mobile Apps World demonstrated IT innovations in mobile technologies.