November 2016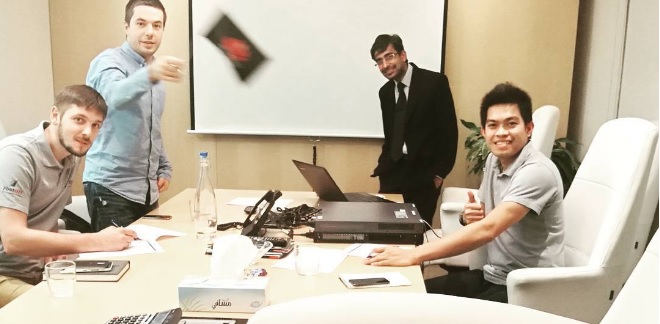 As part of the official Huawei certification program, technopeak engineers have completed a training course by the following technologies:
· Huawei Switches
· Huawei Wi-Fi
· Huawei Network Security
This training program strengthened the knowledge base of technopeak team in applying Huawei technologies for the company's projects related to wireless data transfer networks, corporate IT systems and data security mechanisms for commercial organizations of various digital infrastructure.
Huawei is one of the global leaders in information and communications technology (ICT). This manufacturer has won the market leadership by efficient combination of cost and quality. It offers the best innovations at favorable cost. That is why Huawei equipment and software kits perfectly fit projects where budget matters. technopeak engineers often opt for solutions of Huawei, especially in the niche of wireless networks. It is a perfect option in the context of high requirements for stable and limited budget resources.
Based on Huawei hardware technopeak builds highly secured, fault-tolerant data exchange networks based on advanced standards, such as IEEE 802.1X, Radius and others. technopeak strives for constant improvements of qualification and expertise, never stops at upgrading skills of its engineers. After the latest training course from Huawei, the company's engineers possess top-notch knowledge in Huawei innovations and ready to apply it practically.