April 2022
Are you looking for the best cloud based or dedicated server solution for your business? When you first start looking for a viable server solution for your business, it can seem daunting. What type of server do you need and what does the server need to do in order to help your business operate more efficiently? Thankfully, there are things you can consider before you buy to make sure you are getting the best server for your business.
What Is a Server?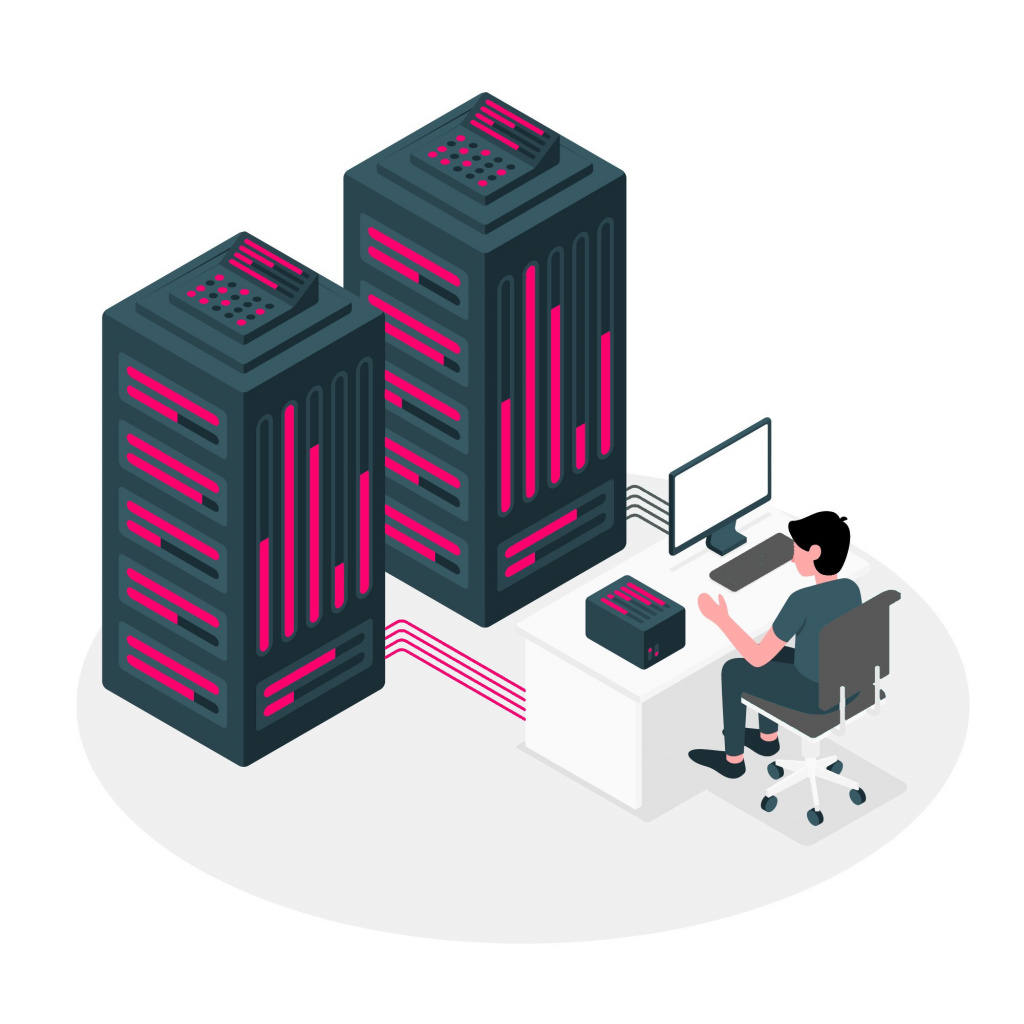 A server is a type of computer that is designed for high-speed processing. However, they are much more powerful than your average desktop or laptop computer. Some servers are designed simply to handle a single task, like hosting websites, managing a network, handling email or storing data. Other servers can handle multiple tasks. Because they are in constant use by many different people, sometimes across the globe, they are rarely turned off.
What Are the Various Types of Servers?
There are two basic types of server solutions, including dedicated hardware and cloud based. This difference is whether you own and manage the physical machine or someone else owns and manages the physical machine.
Dedicated Hardware Server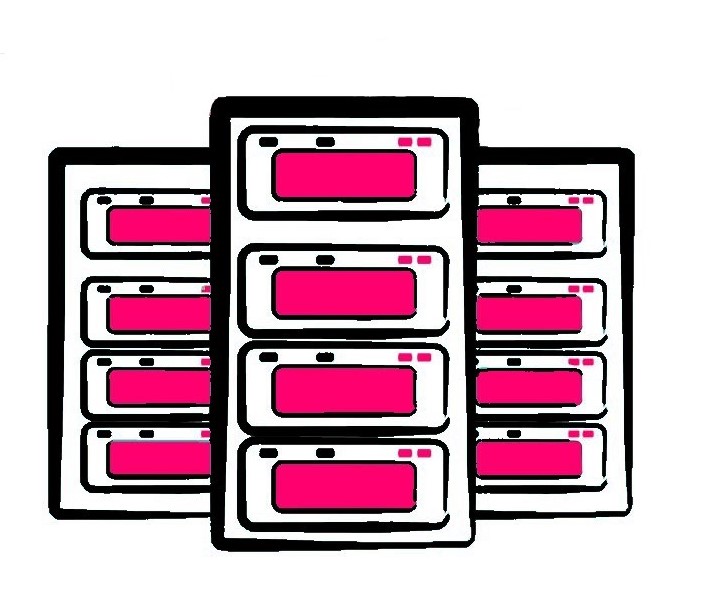 A dedicated hardware server is a server that you own that is typically inside your place of business. This is a type of server that needs staff, meaning you need to hire someone to manage and maintain the server. When it comes to choosing the right server solution for your business, dedicated servers are typically categorized by price or performance.
Inexpensive – These are affordable and typically less powerful than your modern standard desktop computer. In fact, if you have an old desktop computer, you could install server and security software on it and use it for your business server. A typical inexpensive server should have a 4-core processor running at least a 2.3GHz, 4GB of Ram, two 500GB hard drives (one for use and one for mirroring), a 5TB bandwidth connection and at least 3 IP addresses. These are great for sole proprietors and start-up businesses. However, they can also work for small to medium-sized businesses or those with 2 to 999 employees.

Standard – Standard dedicated servers are great for small to medium-sized businesses and start-ups that anticipate or have an increased need for data storage and computer processing. These are slightly more expensive but offer greater power. A typical standard dedicated server has 64GB DDR4 RAM, two 1TB hard drives, 15TB transfer link, a processor that is greater than 4-core and 2.3GHz and 5 IP addresses.

Enterprise – Enterprise servers are great for rapidly expanding small and medium-sized businesses and global enterprises. A typical enterprise server hardware configuration for an entry-level server includes an Intel Xeon Silver 4214 or better, 3.2 GHz Turbo boost technology or times of high processing, a 24C/48T cache, a terabyte of RAM, two 25TB hard drives or more, 25TB data transfer and 15 IP addresses.


High-Performance – High-performance servers are great for data collection and analyzing companies and scientific businesses and laboratories. These servers can cost more than $100,000. A typical configuration includes two 2.2GHz 10-core processors, a high-end graphics card, 64GB of DDR4 RAM and two 25TB or greater hard drives.
Cloud Based Server

A cloud based server is one that you do not own. Instead, you pay a monthly fee to a hosting company for use of the server. It's important to note that cloud based servers often have the same specifications as the dedicated servers and sometimes even the same names for the products. For example, you can get an enterprise hosting server package for your business from most providers. To choose the right cloud server for your business needs, simply look at the specs for the various classes of dedicated servers and choose a cloud server plan that most closely resembles the specifications you need.
One of the biggest benefits of choosing a cloud server is that you do not need to hire your own staff to maintain the physical machine, but you are reliant on the hosting company's staff to fix problems in a timely manner. The best cloud based server options have a 99 percent or greater up-time.
Public – Public servers are also known as Virtual Machines (VMs). This is known as Infrastructure as a Service (IaaS), and is available on-demand to customers and clients through an interface, usually a wedpage with a secure login. Public cloud servers are often shared servers, meaning more than one company uses the machine.

Private – Private cloud servers are machines that you own, but the information and software on the machine is available to both your in-office staff and your remote workers. You can turn a dedicated server into a private cloud based server by installing software and apps that allow your employees to connect remotely.

Dedicated – dedicated cloud servers are machines that you remotely connect to via an app or webpage, but you are the only business using the machine. These are more secure than public cloud servers, and you still don't need a staff to maintain the machine.
Thinking Like a Server: How to Be the Best Server for Your Business
Next, it's time to learn how to choose a server. To figure out the best server for your needs, you can ask yourself a few questions.
How large is my business and what's my anticipated rate of growth or expansion?

Do I have sensitive data that shouldn't be accessed off-premises?

Do I have remote workers or do I plan to hire remote workers?

Can I afford to hire staff to maintain my server?

What are my needs for a server or what processes do I need the server to handle?

What is my overall or monthly server budget?
For most businesses, the answer is going to be an enterprise server, and the only decision to make is whether to purchase a dedicated enterprise server or a cloud based enterprise server. This is because there are many enterprise server options that cover a wide range of budgets. If you're looking for a dedicated server, the best enterprise servers of 2022 include the Dell PowerEdge T30, which boasts a Xeon E3 1225 v5 processor, up to six SATA hard drives and 10 USB ports, while still being affordable.
If you're looking for a server with the ability to add more machines as you grow, our Hardware Consultant will gladly help you to find your perfect server that will meet all your requirements.
If you plan to go with a hosted enterprise server solution, there are a number of providers out there, including GoDaddy, Hostgator and Ionos. Just remember, if you choose to have your server hosted virtually, you'll still need to hire programmers to develop your websites, databases and apps.
By choosing the best server solutions for your business, you'll be able to manage your data, increase your web presence and better serve your customers.