March 2020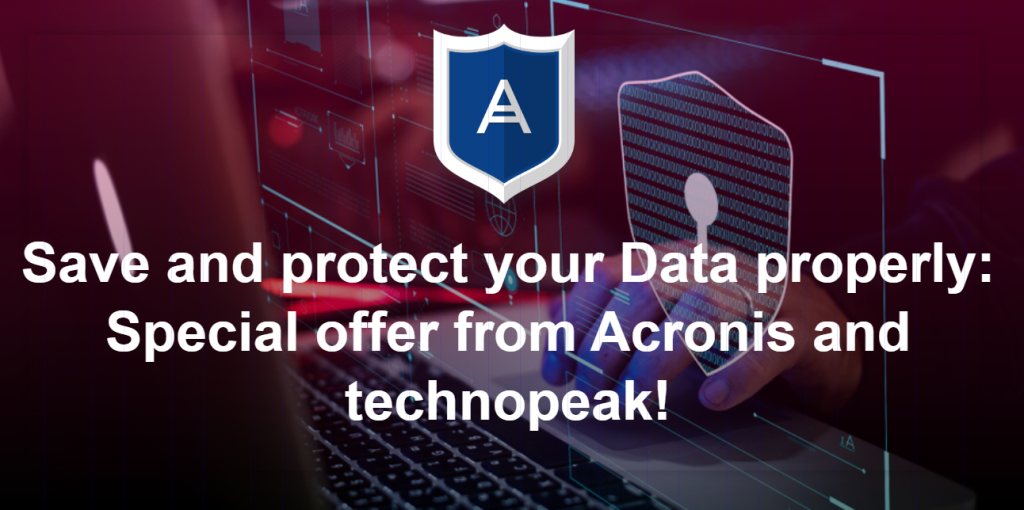 How do you protect your data?

technopeak has the answer!
Acronis Cyber Cloud is a platform that enables to deliver cyber protection in an easy, efficient and secure way.
Advantages of this decision:
• Fully automatic, non-human backup.
• A dedicated specialist who will help you install the necessary software for free and configure the backup of the right data on an agreed schedule. • Personal cabinet to access backup status monitoring.
• 100% security of data.
• Unable to delete or encrypt data even if you have access to your personal office, without written approval from the customer.
• Fast recovery of data.
• Low cost.
Make sure your Data is Saved with technopeak
We offer a solution that reduces all of the risks described above and enables secure backups of both individual files and computers or servers to the cloud - Cloud Storage! The service is provided as a SaaS model service and is available to both individuals and an entire company.
For more information
https://amc.it-support.ae/acronisbackup
Сall us +97144396987 to schedule a free consultation with our IT Specialist about the cloud backup solution right now or send the email to
it@technopeak.ae