December 2015

technopeak, a global IT services and business support provider, has achieved the SILVER partnership status with Veeam Software, a #1 Backup for Virtualization solutions, confirming its compliance with the latter's highest quality standards. As an official Veeam partner, technopeak is able to set up and integrate Veeam's corporate data backup and protection solutions such as Veeam Backup & Replication, Veeam Management Suite and others.
technopeak specialists have completed the required training and certification and received all the required know-how and skills for the proper implementation of solutions based on Veeam products. With the partnership at hand, technopeak is able to provide enterprise data storage and backup solutions, virtualize corporate IT resources and deploy high security and performance virtual data management systems.
Veeam Availability Suite successfully solves business downtime issues. It enables strong data protection and convenient management of VMWare vSphere and Microsoft Hyper-V environments.
Veeam's availability for the modern data center provides organizations with 5 key capabilities enabling the Always-On Business: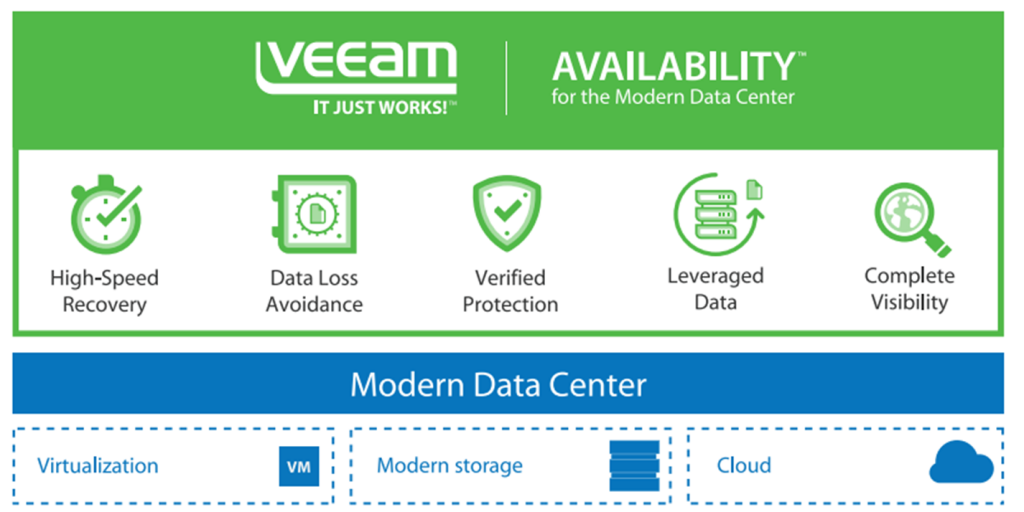 High-Speed Recovery: Rapid recovery of what you want, the way you want it.
Data Loss Avoidance: Near-continuous data protection and streamlined disaster recovery.
Verified Protection: Guaranteed recovery of every file, application or virtual server, every time.
Leveraged Data: Low-risk deployment with a production-like test environment.
Complete Visibility: Proactive monitoring and alerting of issues before operational impact.
The performance and reliability of Veaam Backup Essentials for VMware and Hyper-V, as well as its other products, has been acclaimed by more than 350,000 businesses worldwide.
technopeak is committed to providing its clients with secure and time-proven solutions. Moreover, Backup Essentials for Hyper-V and other Veeam products are reasonably priced even for small businesses. Now your company does not need to be a large corporation to take advantage of innovative and high-performance systems for data exchange and protection. As a Veeam SILVER Partner, technopeak aims to cover the demand for reliable virtual data security solutions in diverse business segments.
Through their expertise in the entire Veeam Software product range, technopeak specialists are able to recommend a Veeam solution that will perfectly suit your company's needs; while the SILVER status allows any technopeak client to access exclusive, highly efficient virtual data storage systems from Veeam Software. Contact us now to join a community of more than 350,000 happy Veeam customers!